Today…
I beat my time for interval sprints!!
To recap:
[100m sprint + 100m jog] x 10 reps =2km (that's 5 full rounds across the track)
Very first attempt: 12 min
Second attempt: 12 min, 6 sec
Today: 11 mins, 18 sec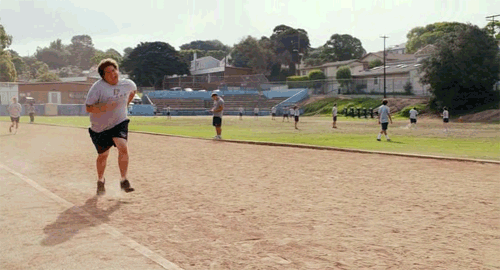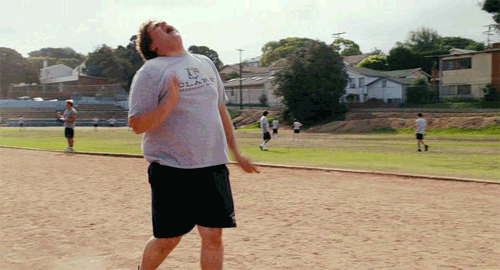 exactly how I felt towards the very end.
I was pushing it as hard as I could, and sprinted the last 200m (instead of 100m), hoping and praying that I would be able to get back to the 12 minute mark. So I was pretty shocked and esctatic when my boyfriend told me I finished in 11 mins, 18 sec.
Afterwords, I did:
double under = 15 reps
kettle ball front raise snatch = 20 reps
tire flip = 35 flips
x2 sets
The goal was to do a total of 4 sets, however I was getting mauled by stupid bugs and couldn't tolerate it anymore so I decided to call it a day.
Regardless, I feel pretty damn accomplished today! Reaching that 10 min mark doesn't seem so distant anymore